The Willow Designs Safety Edge Systems!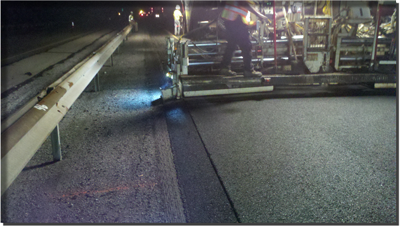 About the Safety Edge
With the safety edge becoming more predominate in state specifications, we produce a Safety Edge System that is very similar to the Notch-Wedge Systems. This new systems offer a narrower screed in order to accomplish the 30 degree standard wedge. Systems will still be offered in standard or vibratory units. Safety Edge Systems will have the same mounts as the Notch-Wedge Systems so there will be no extra modifications to the paver, slide on and go as usual. Safety Edge systems are available now, get your orders in. Don't forget we offer refurbishing of your current systems.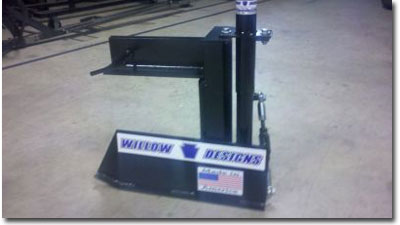 On Site Consulting
Willow Designs also offers on site consulting for asphalt lay down operations ranging from heavy highway to commercial applications.  We also recommend our 1 day on site seminars for contractors that have never used notch wedge joints or safety edges.  This will bring your crews immediately up to speed with techniques to achieve high quality results that we have learned over the last 15 years.
Invest in training, it pays off in the long run.
Power Actuated Safety Edge Systems : were developed out of contractor concerns with projects involving residential driveway tie-ins.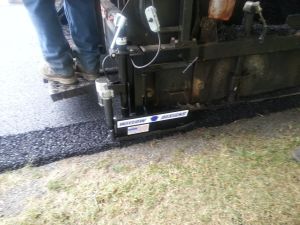 Willow Designs Videos
Safety Edge in Action!
Willow Designs Videos
CLICK BELOW TO WATCH THE NOTCH WEDGE SYSTEM IN ACTION!
See How Easy It Installs!

Willow Designs Video